PROMOTING BEEF
IN OUR
COMMUNITY

Tehama County CattleWomen


Community Events & TCCW Outreach
I
n addition to our major annual events, the TCCW
are busy promoting beef and the beef industry all
year through various projects and community
events.

Bull & Gelding Sale Western Art Show.
Assisting Jane Daughtery with thisngs
hse needs and hosting the Red Bluff
Chamber "Good Morning Red Bluff"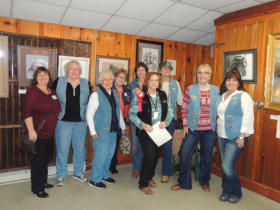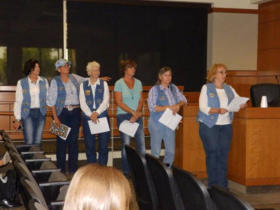 Presentations to the the Tehama County
Board of Supervisors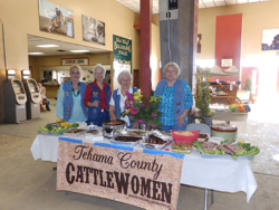 Providing over 600 beef appetizers for
the Gold Country Cutting Horse Show -
March 27th, 2015 at the Tehama District
Fairgrounds

Booth at the Annual Dairyville Orchard
Festival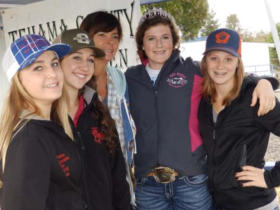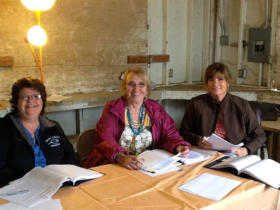 CattleWomen Beth Chaney, Joyce Bundy and
Kelly Mouton were honored to spend
Saturday morning judging the District 1 High
School Rodeo Senior Scholarship
applications and interviewing said
applicants.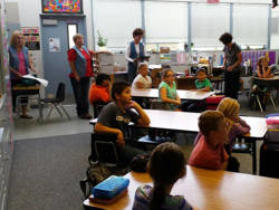 Ag Education in the Classroom.Linda
Borror, Joyce Bundy & Cathy Bjornestad-
Tobin talking to the 4th Grade Students
at Olive View about Earth Day.

Round Up Mixer L to R... Joyce Bundy,
Linda Borror, Tammy Chrisler, Kelly
Mouton, Darcy Richeson, Jeanne Smith,
Pem Lester, Carol Enos (with the bunny
ears), Irene Fuller and Barbara Secor.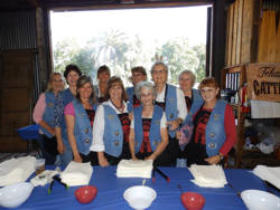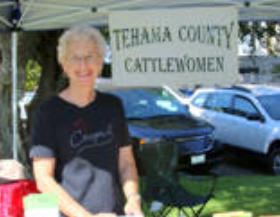 Linda Walker at the Corning Olive
Festival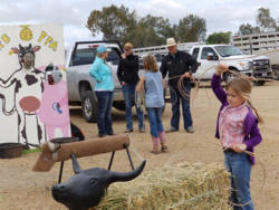 Providing games for the children to play
during the Tehama County Cattlemen's
Field Day.

Wonderful TCCW vests made out of
Wranglers.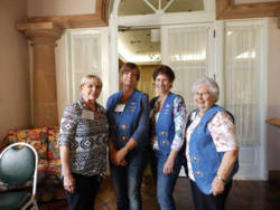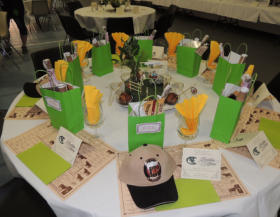 Sponsoring tables at the Annual
Chamber of Commerce Installation
Dinner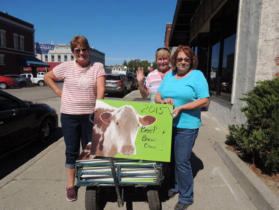 Setting up for Beef n Brew and assisting
in several other annual events every
year.