ANNUAL EVENTS

Tehama County CattleWomen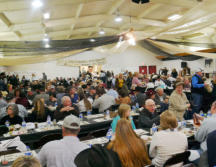 January
Join us at the Tehama District Fairgrounds Auditorium for
a wonderful dinner, amazing auction items and great
conversation. Proceeds from the Auction and Wine Glass
sales go to benefit the Agricultural Scholarship Programs
of the Tehama County Cattlemen and CattleWomen
Cattlemen & CattleWomen's Annual Winter Dinner
& Ag-Scholarship Fundraiser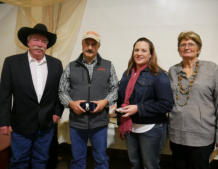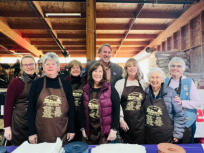 April During Red Bluff Round Up Week
Join us at the Red Bluff Round-Up Cowboy Mixer the
Thursday night of Round Up week from 5:30 to 10:00 at
Reynolds Ranch & Farm Supply. Drinks, live music,
delicious Tehama County Cattlewomen Fajitas and
more.
Red Bluff Round Up Mixer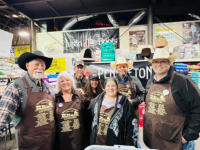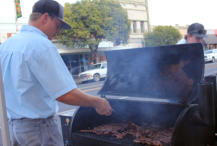 Held the 3rd Saturday in September
Start the evening off sampling a variety of craft beers
and beef appetizers as you stroll through the businesses
in Historic Downtown Red Bluff. Then finish off the
evening with a tri-tip wrap, a craft brew from Sierra
Nevada Brewing Co., while listening to some great music
from local bands in Cone-Kimball Plaza!
For more information visit www.redbluffbeefnbrew.com
Annual Downtown Red Bluff Beef N Brew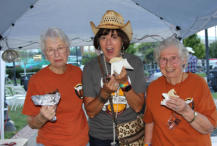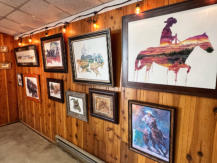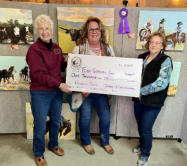 Held during the Red Bluff Bull & Gelding Sale
Stop by the Art building at the Tehama District
Fairgrounds during the Red Bluff Bull & Gelding Sale to
view beautiful, original artwork depicting the Western
Lifestyle. Scultures, oils, pencil & pastel, leather work
and more.
Artist Reception held that Thursday night from 5-7 pm.

Annual Red Bluff Western Art Show