Welcome
About Us
The Tehama County Cattlewomen were originally formed as the Tehama County CowBelles
on April 25, 1953, starting with 74 members.
We are an organization that is an affiliate of the Tehama County Cattlemen's Association. Our membership includes women who are
interested in the promotion of the BEEF cattle industry and those who are involved in the day to day business of raising cattle.
Our Creed
Believing that the livestock industry is of basic importance to world existence, we, the Tehama CattleWomen dedicate ourselves to
support it with our labor and finances; to promote it through information and publicity; to encourage its producers with our
understanding and love; to do all in our power to instill in the coming generation the love of the land and of life, the humility and awe
before nature, and the hope and faith in the future that is inherent in Cattlemen and CattleWomen.

OUR MEETINGS
Our meetings are held on the
first Thursday of each month.

JOIN TCCW
Want to be a part of TCCW?
Just click on the Button below,
print out a membership form,
and send it in!


2022 TCCW Officers
The new officers for 2022 are (l-r) Linda Borror, Membership, President, Kendra McCluskey, 2nd VP Joan Growney Blakesley,
VP, Kari Dodd, Corresponding Secretary Jean Barton, Secretary Linda Walker, Treasurer Renee Ewing, Past CA CattleWomen
President, Callie Martinez.
Congratulations to our 2021 Scholarship Recipients
MEET "Big Bertha"
"Big Bertha" is Tehama County CattleWomen's new freeway sign. Look for her in the South County on the East side of the freeway. She is 6 1/2 feet tall
and 8 feet long. Created for them by Doug Hammond. Bertha's10-inch lettering will greet travelers with a reminder to "Savor the Flavor" and to "Eat
beef". Beef is good for you and your heart.
"Big Bertha" was seen for the first time in the Red Bluff Round-Up parade and will appear at the 99th Annual Tehama District Fair and in the Cottonwood
Rodeo Parade and the Los Molinos 4th of July Parade.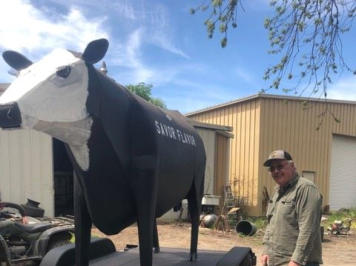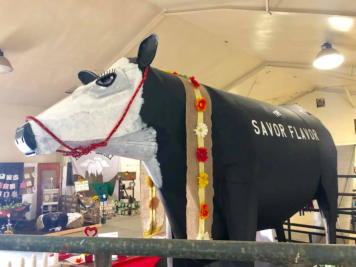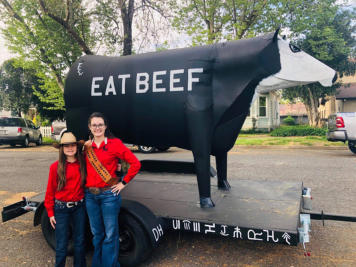 Annual Earth Day Presentations!!
CattleWomen have been out and about presenting to classes throughout Tehama County. The presentations highlight the importance of the 3 Rs
(Reduce, Reuse & Recycle), the cattle industry and its role in the care of our environment.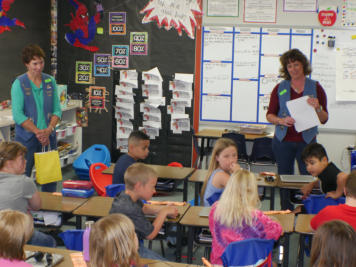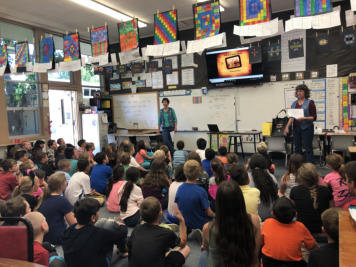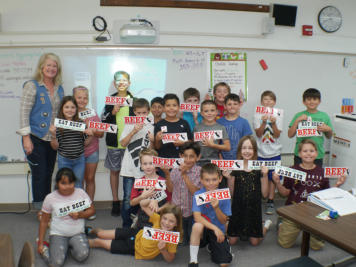 2022 "Cowbelle of the Year"
Mandi Owens
with Jean Barton and President Kendra McCluskey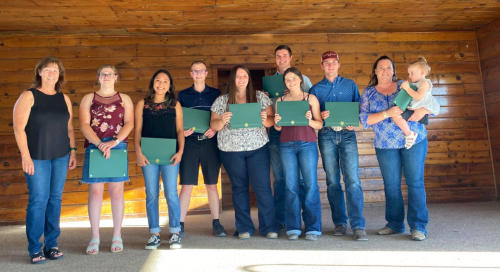 Vocational Kyle Raglin; Ag major: T.C. Drury, Stephanie Mills, Kari Dodd, Audra Brown.
Non-Ag majors: Skylar Glines, Jenny McCluskey, Hailey Coelho, and Rhylee Garrison.
IN THE NEWS
UPCOMING EVENTS
OUR PRESIDENT
Kendra McCluskey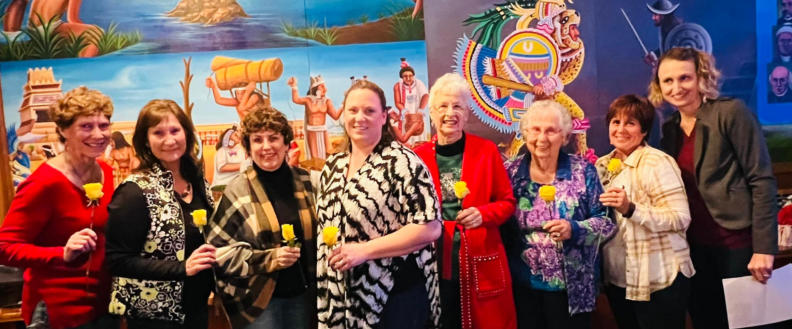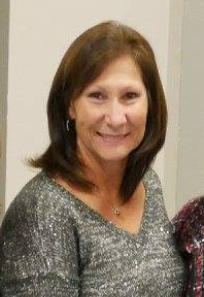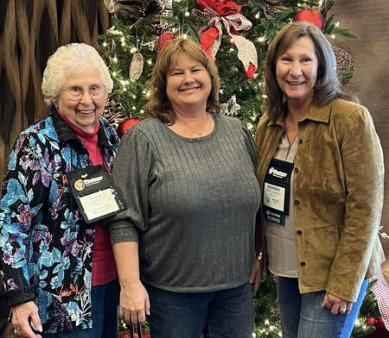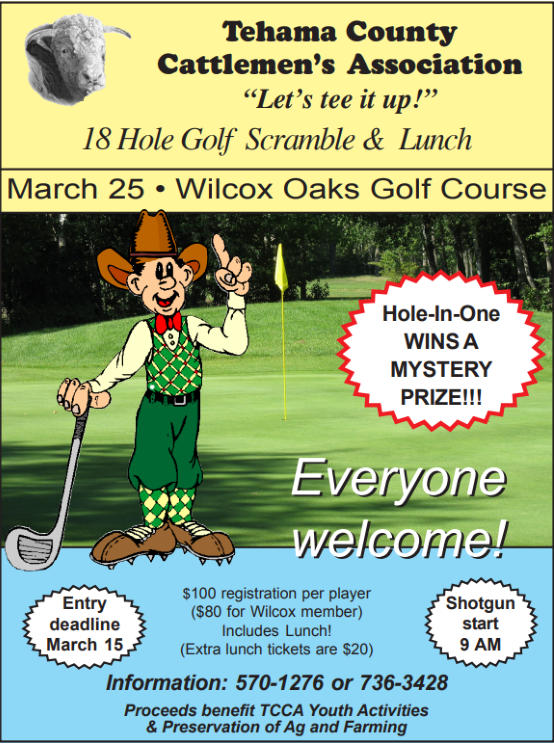 Beef Ambassador Applications
Hard Copy Applications (Print, Fill Out, Mail In)
Deadline: March 12th, 2023 at 2:00PM
Hard Copy Applications (Print, Fill Out, Mail In)
Deadline: May 1st, 2023
Send or Drop Off Completed Applications To:
Kari Dodd
c/o Tehama County Farm Bureau
275 Sale Lane, Red Bluff, CA 96080
OR
Email To: tccwinfo@gmail.com