BEEF
AMBASSADORS

Tehama County CattleWomen


PAST TEHAMA COUNTY BEEF
AMBASSADORS & JUNIOR AMBASSADORS



1996-1997
Annie Johnson
1997-1998
Lisa Zane
1998-1999
Mike Fowler
1999-2000
Trisha Anderson
2000-2001
Brittan Plainz
2001-2002
Danielle Zane
2002-2003
Dallice Wood
2003-2004
Brooke Barnes
2004-2005
Dallice Wood
2005 National Beef Ambassador Team
2005-2006
Nina Violetti
2006-2007
Diana Talley
2007-2008
Michelle Wiggley
2008
National Beef Ambassador Team
2008-2009
Rochelle Borror
2009-2010
Bailey Miller
2010-2011
Elizabeth Mendenhall
2011-2012
Stacy Stroing
2012-2013
Bailey Brownfield
2013-2014
T
aylor Collins
2014-2015
None
2015-2016
Danielle Mueller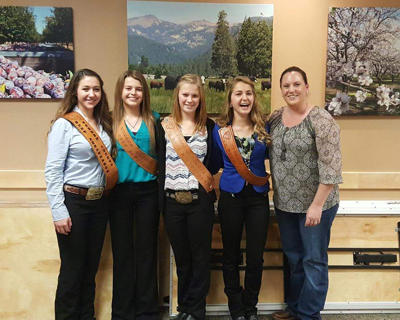 Congratulations to the 2016/2017 Tehama County Beef
Ambassador team Danielle Mueller (Senior Beef
Ambassador), Emma Peterson, Kayla McGiffin and
Emyli Palmer (Junior Beef Ambassadors).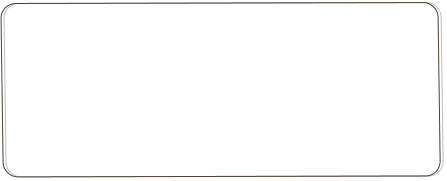 2016 / 2017 Beef Ambassadors & Advisor
2015 / 2016 Tehama County Beef Ambassador Team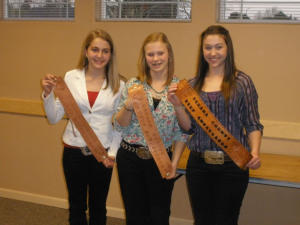 Emyli Palmer, Kayla McGiffin (Jr. winners)
and Danielle Mueller (Sr. winner)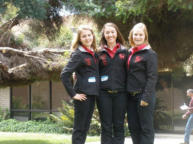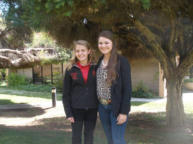 The 2015 Ca. State Beef Ambassador competition was
inspiring. There were 14 Juniors and 10 Seniors from all over
the state that competed. They all did an amazing job. The
state and the beef industry as a whole will be well
represented in the year to come. All contestants were well
spoken, articulate and knowledgeable.
We are very proud of our girls. They really made the Tehama
County CattleWomen proud with their efforts.
Congratulations to our own Junior Beef Ambassador Emyli
Palmer who came in as runner up to the junior winner.
Exceptional job Emyli!!!


2009-2010
Stacy Stroing, California Jr Beef
Ambassador
2010-2011
Stacy Stroing
2011-2012
Bailey Brownfield
2012-2013
Taylor Collins
2013-2014
Danielle Mueller
2014-2015
Danielle Mueller, Emyli Palmer,
Kayla McGiffin, Kegan Richards
2015-2016
Emyli Palmer, Kayla McGiffin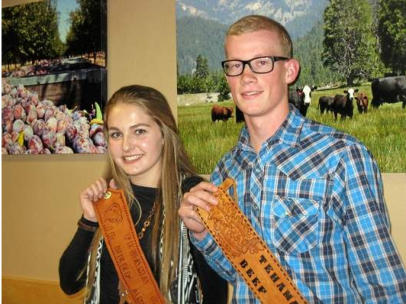 Congratulations to the 2017/2018
Tehama County Beef Ambassador
team Emyli Palmer and Joshua Kramer